A former Blenheim man has been arrested after being caught on a yacht allegedly hauling hundreds of kilos of methamphetamines.
Mark Bishell, 33, was taken into custody by police on Saturday following a tip off from the New Caledonian authorities last week.
Bishell was on board the sailboat La Fayette when police uncovered more than 1000 plastic wrapped packages believed to be methamphetamine.
An Australian Federal Police spokesman says forensic experts are now carrying out tests on the drugs and the yacht.
British-South African Sebastian Seve Barnard, 34, has also been arrested.
"Specialist forensic officers are continuing to deconstruct the boat and examine the contents, which is believed to contain methamphetamine.
"Further forensic testing will be undertaken to determine the exact weight and purity of the seized substances," a spokesman says.
Bishell, a former deckhand and fisherman, was rescued from near White's Bay in 2011 after falling ill onboard a fishing boat with a serious bowel infection.
He was winched to safety amid high winds by the Westpac Rescue Helicopter crew.
The former Marlborough Boys' College student was a keen rower and runner.
The two men were taken to Surry Hills Police Station and charged with importing a commercial quantity of border-controlled drugs.
Police say a "vessel of interest" travelled from Mexico to New Caledonia to meet the yacht La Fayette and load it with drugs.
Both Bishell and Barnard were refused bail after appearing before Parramatta Bail Court.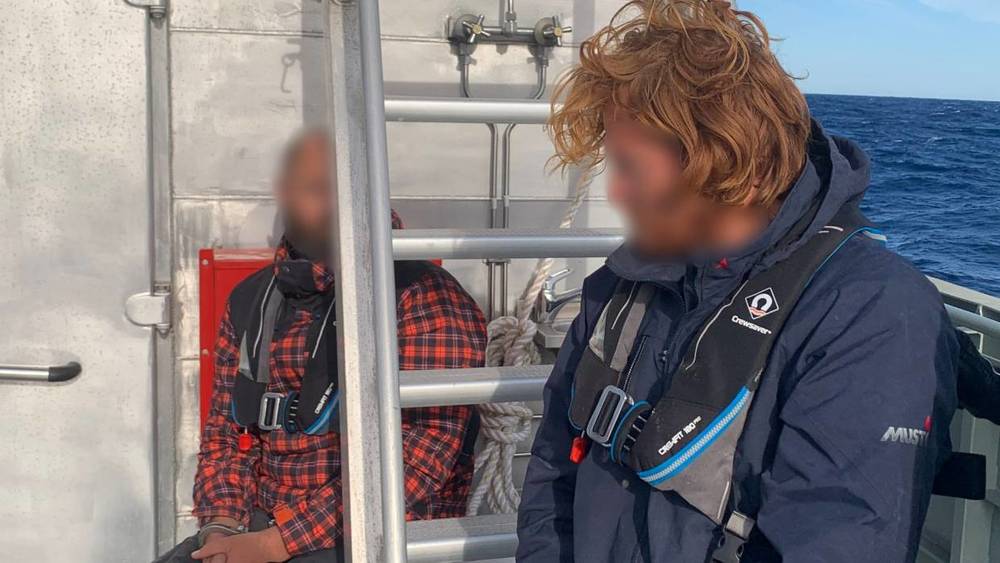 The maximum penalty for the offence is life imprisonment.
The spokesman says the investigation, codenamed Operation ROMANI, has been an ongoing operation with the UK's National Crime Agency and its office in Canberra looking into British Organised Crime groups targeting Australia.
The multi-agency investigation included the Australian Federal Police (AFP), New South Wales Police Force (NSWPF) and Australian Border Force (ABF), collaborating with agencies from the United Kingdom and New Caledonia.